Weatherization
Attic & Basement Wall
The walls and attic are common areas of the home to find some of the largest opportunities to save energy and money. By adding insulation to your home, you can:
Better maintain comfortable temperature in every room.
Reduce noise from the outdoors and between rooms.
Lower the risk of dangerous ice dams in snowy climates.
Rebate Eligibility
75% of the cost, up to $500 for electric heat.
75% of the cost, up to $200 for central AC, non-electric heat.
A labor invoice must be submitted.
Attic Insulation: Existing R-Value cannot exceed R-30. A minimum of R-19 must be installed to achieve a final R-Value of R-49 and up.
Basement Wall Insulation: New Insulation R-Value must be a minimum of R-15 for continuous sheathing or a minimum of R-19 for cavity insulation.
Must be installed in an existing permanent living space conditioned by an electric heat source or central AC with non-electric heat.
New home construction, workshops, garages, crawlspaces and outbuildings do not apply.
Limit one attic insulation rebate per account and one basement wall insulation rebate per account between June 1, 2021 and May 31, 2026.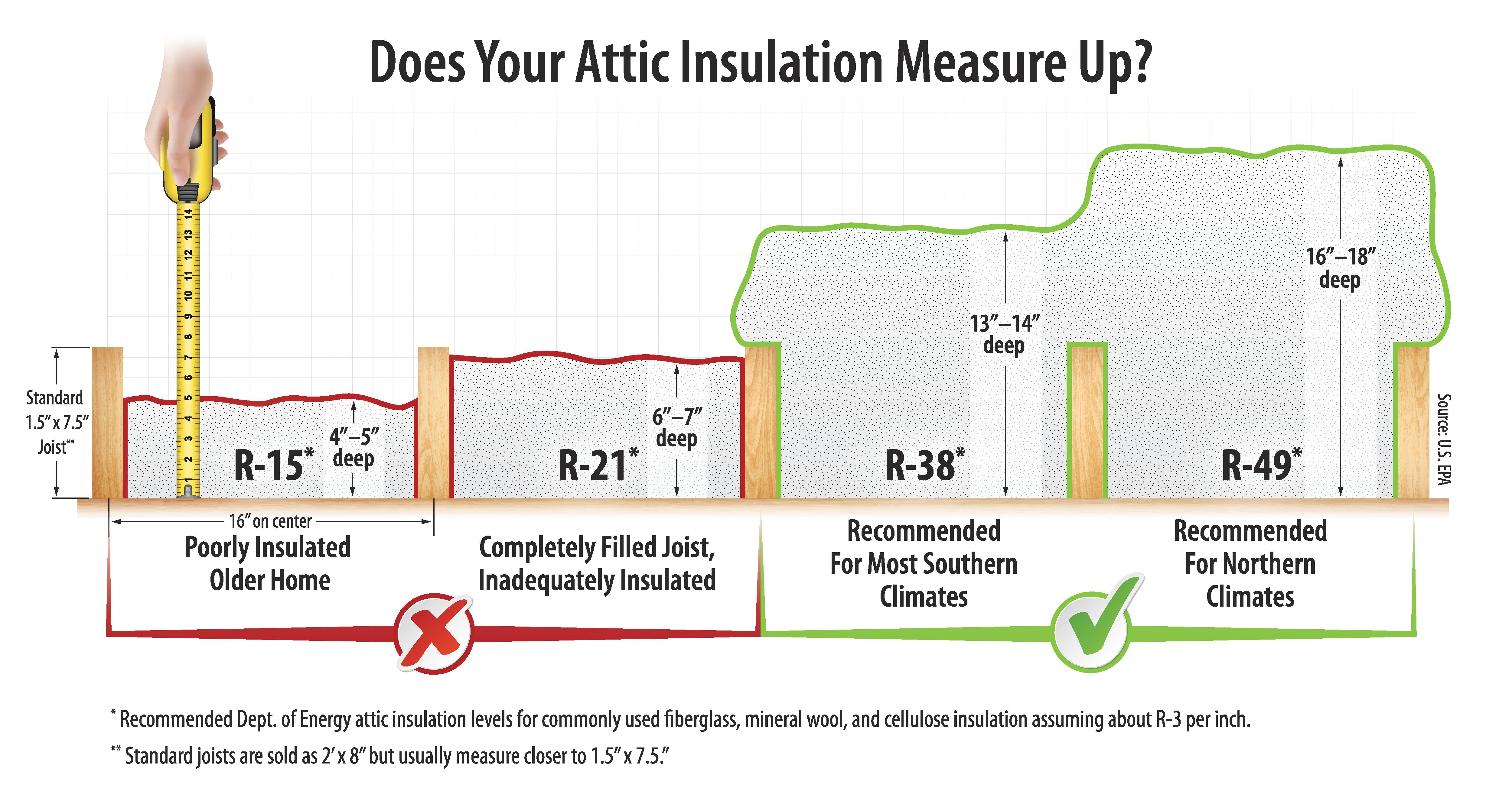 Safety Tips for Home Projects
Whether you enter the attic to check the storage or hire a contractor to improve your insulation, it's important to follow a few simple safety practices.
Wear safety glasses, gloves and a protective face mask.
Use a flashlight or portable safety light.
Walk on boards if needed.
Put on a hard hat or cap to protect your head.
Additional Concerns
Older attics may have vermiculite insulation, which can contain asbestos. Vermiculite is a very small, lightweight, and flaky gray mineral that should not be disturb unless you've had it tested by an approved lab. If you're unsure, please contact your local health department.

 Read the Full Guide on ENERGY STAR
Funds are limited, and PPL Electric Utilities reserves the right at any time to extend, modify or terminate the rebate program.